Happy New Year!!!
What?
It's March?
When did that happen?
Where have I been, you ask? On the couch mostly. I know it's been months since I last posted but I haven't really had any drinks to share. J and I did go to brunch at the reopened Providence Social, and I did have a bloody, but it just really wasn't worth posting about. Then I participated in "Dry January" – that whole thing where you don't drink alcohol for a month after the holidays. And the February just went POOF in a cloud of smoke. So here we are, March, and March brings the annual Buffalo Bloody Mary Fest, now in it's 4th year (3rd at Riverworks).
The stars aligned this year and fest veteran Jeff not only got tickets in time this year (thanks to his fiance Kelly) but did not skip town like last year. So the 4 of us made our way to Riverworks fashionably late in order to avoid any massive lines.
This year's 10 bars again had some repeats (Rusty Nickel, Black Button, Burning Buffalo, Acropolis) and some newbies (Panorama on 7, Soho, Casa Azul, Garage Cafe, Terrace at Delaware Park, Frankie Primos +39), and only one of the n00bs had I tried before (Panorama on 7). So let's dig in!
Panorama on 7
Ingredients: Tomato juice, lemon & lime juice, pineapple juice, olive juice, Worcestershire, Tabasco, Frank's hot sauce, horseradish, celery salt, black pepper, garlic powder
Garnish: Mini chicken and waffle slider, chipotle honey drizzle
The only restaurant new to the fest that I'd had before was Panorama on 7, but there was no chicken and waffle slider that time! This was the first drink we tried when we got to Riverworks, and it held up as the best throughout the rest of our sampling. It was spicy and tangy, with a great garnish, yet stayed "classic" in flavor. (They ended up winning Best Of this year.)
Rusty Nickel Brewing Co.
Ingredients: House Bloody mix, Maiti flavoring, pineapple juice, sweet jerk salsa puree, blend of hot sauces, RNBC "Tropical Slice O' That" Beer
Garnish: Celery stick, lime wedge, chilled pineapple cube, sweet gerkin pickle, pickled cheery pepper, pepperjack cheese cube, coconut shrimp, pineapple glazed ham cube, dark sweet cherry, Paula's toasted coconut donut
I gotta give Rusty Nickel credit. They've been at every fest at Riverworks (honestly, I can't remember if they were at the 1st one at Shea's) and they've given a different Bloody every year. This year was a sort of Hawaiian take, with pineapple and ham, along with other tropical flavors. The drink was very spicy but also sweet, with their "go above and beyond" garnish like previous years. That said, did I like it? Not really. It may be good to some people, but it was just too sweet for me.
Black Button Distilling
Ingredients: Tomato Juice, cucumber, horseradish, habanero puree, Worcestershire, garlic, onion, lemon juice
Garnish: Cucumber chunks, halved grape tomatoes and fresh dill, tossed in a vinaigrette
This was my 3rd try of Black Button's Bloody mix, and I still don't like it. Had it in their tasting room, had it at last year's fest, had it at this fest, and it still tastes too cucumber-y/dill-y for me. In case I haven't mentioned it before (I have.) I HATE cucumbers, so nothing about this drink was appealing to me.
Garage Cafe
Ingredients: Tomato juice, celery juice, GCL Seasonings, sriracha
Garnish: Mini cinnamon roll, sausage, carrot, cheese, olive
The first newbie of the day, The Garage is a cafe that opened up in an old mechanic's shop on Hertel Ave last year. They are famous for their huge cinnamon rolls on the weekends, but I had yet to have one as we've only ever gone for late breakfasts during the week. This was my chance to taste test a mini cinnamon roll, and boy was it good. Sadly though, the drink was not great. It was pretty watery and mild in flavor. It acted as a kind of inoffensive palate cleanser between the horrendous cucumber monstrosity that came before it and the "nope" that came after.
Acropolis
Ingredients: Tomato juice, red & yellow pepper, cucumber, carrot, clam juice, olive juice, horseradish, crab meat, garlic, lemon pepper, celery salt
Garnish: House pickled celery and carrot, lemon, pepperoni, dusted with KTB's seasoning rub
Given the many ingredients in this drink, it tasted like water with a bit of horseradish. Contrasting with their previous year's drink, it's like they went to the other side of the coin, from too strong, to nothing. Nope. Next.
Burning Buffalo
Ingredients: V8 juice, Worcestershire, horseradish, Tabasco, black pepper, celery salt, smoke
Garnish: Smoked gouda, tomato, salami, pickled celery
Defending champ Burning Buffalo put up the same drink as last year with a slightly different garnish. Like last year, and like what you'll get ordering one at their restaurant, it's a quality Bloody Mary with strong horseradish and a good amount of spice. However, mine seemed a bit too salty, like someone was a little heavy handed with the celery salt.
Soho
Ingredients: Tomato juice, celery salt, Italian black pepper, Frank's hot sauce, Worcestershire, horseradish, jalapeno juice
Garnish: Spanish stuffed queen olive, kosher dill pickle
Certainly the most boring looking of the day, Soho's offering was a pretty basic, standard, Bloody. It wasn't bad, but it wasn't that interesting either. There was a hint of horseradish, but overall pretty plain. Their simple garnish was drowning in the drink, and I'm not sure mine had the stated pickle on my skewer with the olive.
Casa Azul
Ingredients: Charred fresh tomato, jalapeno, sweet Vidalia onion, garlic, cilantro, lime juice, Worcestershire, Casa habanero/garlic hot sauce
Garnish: Tajin rim, poblano chip mustache
Casa Azul has great tacos. Casa Azul has great margaritas. Casa Azul's Bloody Mary would make a great salsa. Because that's basically what it was: a cocktail that was blended more than a salsa, but not enough to be a drink. The poblano chip mustache was a cute, creative piece of flair, but was pretty stale by the time we got around to their table. I liked the flavor, but like I said, it'd be better left chunky in a bowl with some fresh tortilla chips. (However, in a comment conversation on my Instagram, another fest attendee said their sample was too watery. Perhaps we got the bottom of the barrel after all the ingredients had settled? Would that make it better or worse?)
Terrace at Delaware Park
Ingredients: Tomato juice, Clamato juice, peperoncini juice, lemon juice, horseradish, Crystal hot sauce, Old Bay spice
Garnish: Old Bay spice, poached shrimp, pickled green beans, pickled jalapeno
The Terrace at Delaware Park is a great space in the summer, inside the Marcy Casino on Hoyt Lake. We've visited for a few tap takeovers, but haven't been there since they became a fully functioning restaurant. Their drink was thin and watery, but not terrible. It had a horseradish flavor that combined with something else to make it really truly taste like a shrimp cocktail, where other horseradish based Bloodies do not. I think mine only had shrimp and lemon for garnish, as there was no hint of anything green floating around in there.
Frankie Primo's +39
Ingredients: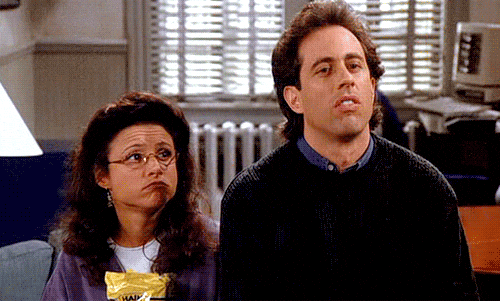 Garnish: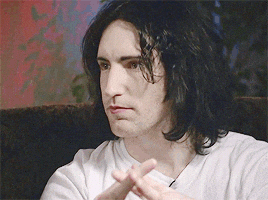 Drink: When we got upstairs at Riverworks to try the 4 remaining bars, Frankie Primo's was out of drinks and had a growing line (I had flashbacks to the first fest at Riverworks, felt a tightening in my chest lol). While a few places were quickly pouring a new stock of drinks, or putting together extra garnishes, they were the only ones who were completely out of anything for people to try. They were also moving like molasses in preparing new drinks. So was it good?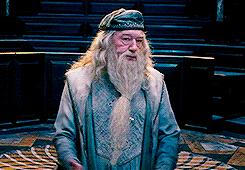 Who knows, cuz like annoyed impatient Dumbledore here, we were not about to wait to find out.
We finished up with J's typical bottle of champagne and glass of orange juice, since once again he did not partake in any Bloodies.
Besides the drinks, there were no DIY crafts this year, but instead they replaced it with some live entertainment. We missed the Bloody chugging contest (gross?!?) but they also had a Make Your Best Bloody contest where people who signed up had 5 minutes to use a host of provided ingredients to make their best cocktail. The trick was, you could only use one ingredient at a time, so no hoarding all the hot sauces or garnishes. You couldn't take something else til you put back your previous item. I might have signed up to try had I known about it. Maybe next year.
We had a good time, but mostly it was from hanging out together, and not because the drinks were particularly good. This was the first year where I didn't drink the majority of what was offered. Previous years, unless something was really heinous (looking at you, cucumbers) I'd finish each drink. But this year I found myself tossing drink after drink. Have I lost my taste for Bloody Marys? (Admittedly, I have not been in the mood for them recently.) Were the drinks on offer that bad this year? Was there a quality control issue, and we were getting watered down drinks because the bars were trying to stretch their mix? I don't know. I do know, and I'll say it yet again, that Step Out Buffalo needs to resurrect their cheap Non-Bloody drinker ticket, because $45 for J not to drink any of the Bloodies is just too much, and honestly I might take next year off.