Happy New Year! My resolution? To be better about writing blog posts. Will I succeed? Does anyone succeed in their resolutions? But I will certainly try!
I feel reaaaaaal bad about this post, because the fine folks at Amazing Hazel's sent me their Bloody Mary Mix to try back in….oh…. June? And I had every intention of being timely, it just didn't happen. There were many weekends where I thought, I need to try this mix, Sunday I'm going to sit on the porch, in the sun, and drink a bloody mary. And Sunday came and went until the next Sunday when I thought about it again. And then it was snowing. Where did the time go?!? And now it's 2020!
And for 2020 I had a brilliant idea: taking the mix to a New Years Eve party! I am so smart.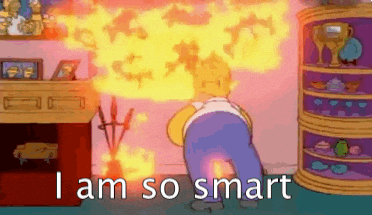 As some may know, I work overnights. So when I say New Years Eve party, it was more like an early morning New Years Day party. Whatever works, right? So that said, I did not take any pictures of my gorgeous bloody mary, with pepperocini and cheese sticks, cocktail pickles and a stromboli for garnishes. You'll just have to imagine the beauty while I use some product photos from Amazing Hazel's.
Amazing Hazel's is an Indiana based small batch sauce company who makes this mix as well as a chili sauce, all based on Amazing Hazel's recipes that were passed down through the family since the early 1900s. The sauce and Bloody mix are made in small batches by 2 people. That's right, they have a whole TWO employees! 2 people making all this good-ness!
So let's get down to it. The initial smell of the mix leans towards the Mexican side of things, with a hint of cumin and onions. The flavor is strong on the tomato, which is always what *I* initially want from my Bloody Mary. If you were scared from how I started that the mix would taste like salsa, don't worry, it doesn't. It's got a nice sweetness that is not overbearing but makes you think of backyard grown fresh tomatoes, and a hint of ginger. The list of ingredients are all healthy real food items like tomatoes and peppers and onions, with no preservatives or fillers, and it is vegan and gluten free.
The Amazing Hazel folks (the 2 of them) recommend tasting the mix first, before you add any vodka and embellishments, so you can really taste what they have made, which is what I did. My personal opinion, it was a bit too thick for my liking. They make it thicker on purpose so it doesn't get too diluted once you add your alcohol and ice, but I found I needed to add some water at the end to make it a consistency that I preferred. No big deal, it didn't effect the flavor at all. There are a lot of floaties in it, so if that is bothersome to you, I still recommend giving this mix a shot and just running it through a strainer. It's got a great balanced taste that was really delicious.
If you are in the Indianapolis area, you can pick up their products at various stores and fairs, or you can buy online. They have full size bottles as shown above, as well as smaller "sample" bottles and the famous chili sauce (which also sounds amazing). By the looks of their Instagram, they seem to be expanding to spice mixes as well, but they aren't on offer on their website. Check 'em out!
***
(If you missed it above, I mentioned that they sent me this mix. But the opinions in this post are my own etc etc etc.)